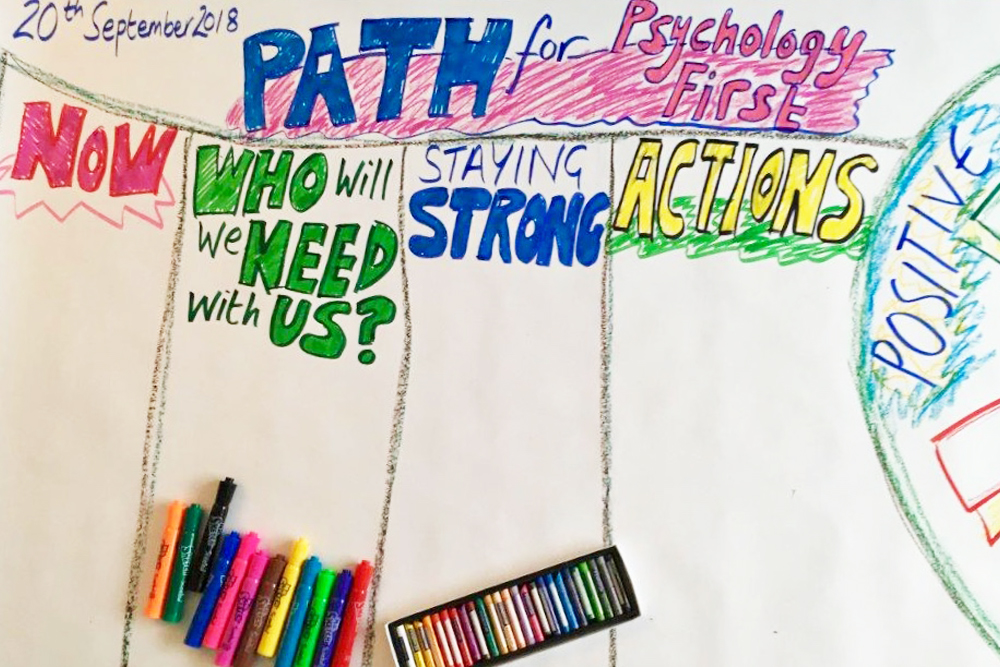 At Psychology First we love being 'solution oriented' and using Person Centred Planning tools with our schools to build positive action plans for individual children, young people, adults and their families, as well as school staff teams.
This week we are really excited to be meeting as a team to create our Psychology First PATH!
A PATH (Planning an Alternative Tomorrow with Hope) is a planning tool that creates a shared vision of a positive future for a person or a group of people.
We are looking forward to thinking about 'Our Dream' together as a team, and then planning what might be 'positive' and 'possible' to build towards this dream.
We'll let you know how we get on!
More really soon,
Laura and Chantelle