Our Services
We work with both individual and groups of children, young people and adults within educational settings. Our Educational Psychologists will:
Apply psychology in a solution oriented way to promote positive educational outcomes and support emotional wellbeing for our clients;
Use consultation to work jointly with our clients ensuring everyone feels heard;
Work collaboratively with our clients so that we are responsive to their needs and able to provide a bespoke service; and
Take a person-centred approach that values the importance of eliciting and listening to the voice of the individual, so that they are fully involved and supported to achieve their future hopes, aspirations and potential.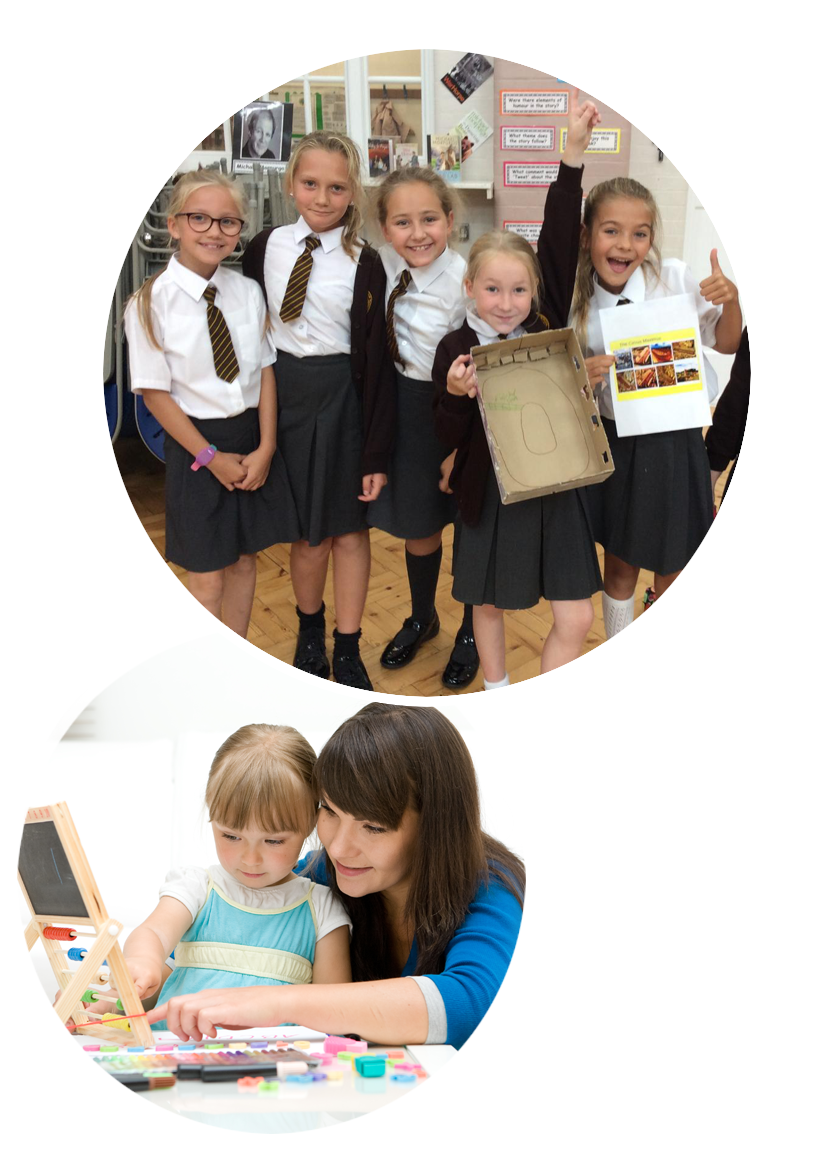 Service delivery
We operate a consultation model of service delivery and consultation forms the beginning of any involvement from us. Consultation is a joint problem-solving process that can be used across all levels of our work within your organisation. It involves working collaboratively with everone who is involved in the situation. Consultation involves exploring both the concerns and the individual's strengths to achieve a deeper and shared understanding of the problem. By doing so, it can help us to uncover the next logical steps as part of the 'plan, do, review' cycle.
If following the consultation process there are unanswered questions that require further exploration from a psychological perspective, it may lead to further involvement from our Educational Psychologists.
Ad-hoc work
Organisations are welcome to contact Psychology First at any point throughout the academic year to request ad-hoc days of work.
Annual contracts
Psychology First contracts with organisations on an annual basis and the contracts run over the academic year. Organisations can purchase as many days as they require to meet their needs but a minimum of 6 days must be ordered to form an annual, academic contract.
Each organisation that commissions a service from Psychology First will be allocated their own consistent Educational Psychologist who will act as a single point of contact for all matters of service delivery. This Educational Psychologist will build a relationship with your organisation and deliver a creative, bespoke and flexible service in response to your needs and in line with your development plan.
In order to make the most effective use of your purchased time an annual planning meeting will be offered to all organisations purchasing multiple days of Educational Psychology time at the beginning of the academic year. This meeting will take place outside of charged time and will allow you and your Educational Psychologist to plan and prioritise work over the months ahead.
We work at all levels both within and on an organisation
Our services:
At the individual level include:
Observation of the individual in context
Assessment to clarify an individual's strengths and areas for development regarding their learning, thinking and social and emotional development
Discussion with the individual to gain their views and aspirations
Therapeutic interventions such as Narrative Therapy and using Theraplay techniques
Staff development including psychological supervision, coaching, drop in clinics and promoting effective Video Enhanced Reflective Practice (VERP)
At the group level include:
Therapeutic interventions such as Cool Kids, Circle of Friends and anger management programmes
Staff development including psychological supervision, drop-in clinics and joint problem-solving processes, such as Solution Circles and Work Discussion Groups
Solution oriented problem-solving processes such as Circle of Adults, MAPs and PATH
At the organisational level include:
Systemic Pathways work
Action research projects
Policy development
Solution oriented systems
Bespoke training packages on a wide range of topics designed and tailored to meet the individual needs of an organisation using evidence-based interventions, such as attachment and developmental trauma; working memory; supporting children through separation and divorce; understanding anger and the assault cycle; and supporting children using stories
Our Educational Psychologists have undergone a range of additional advanced practitioner training and have professional skills to offer in many areas including:
Dynamic Assessment
Narrative Therapy
Theraplay principles
Systemic approaches
Personal Construct Psychology
Mindfulness
Emotional Literacy and Emotion Coaching
Video Interaction Guidance (VIG) and Video Enhanced Reflective Practice (VERP)
Supervision and coaching
Paediatric Sleep Disorders OCN Level 6
Multi-Family Groups in Schools
This is not an exhaustive list. We offer a needs led and creative service so the possibilities are endless!
Our Charges
As our service is bespoke and designed to meet the needs of each individual organisation, please get in touch with us to discuss your requirements. We will then recommend which of our services we feel will meet your needs and provide you with a quote.