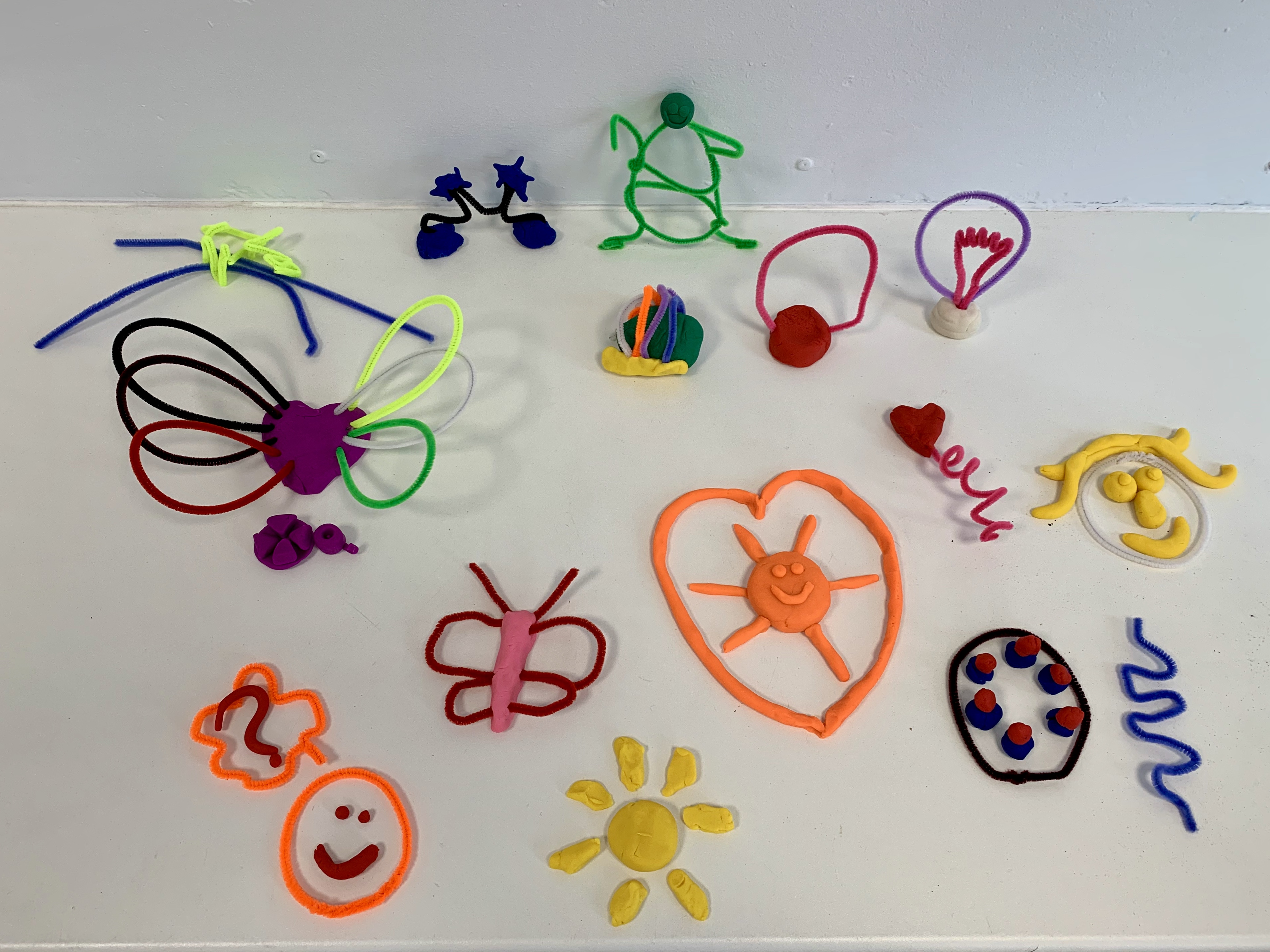 Our most recent cohort of Early Years ELSAs (October 2019) creatively depicted their feelings about their training experience in Play-Doh on the final day of their course (see photo).
We are so pleased that they valued their training with us, this is what they had to say in words:
'I really enjoyed how this course explored the importance of emotional literacy and helped us to understand what this is and how to develop emotional literacy skills in young children. My practice has already changed as a result of this course, and simple changes have been made in my setting immediately. The format of this training course was excellent with a really good mix of group activities, teaching from the EPs and interaction with EY colleagues! I have always felt committed to helping children and parents through difficult emotional times and experiences, and I have always just used my own experience and research. The EY ELSA Training has given me so much more knowledge, skills and resources, and I now feel confident to support families to a far greater extent than I did. I would highly recommend this training and would say it is absolutely essential for Early Years staff to do it given the current levels of difficulties we see in settings.' Newly Trained EY ELSA, Co-Manager & SENCO, The St Marys Preschool, Holmwood, Dorking.
'I really loved how well emotional literacy and the psychology behind it was explained within this course, and all the lovely ideas that were given to support and develop emotional literacy skills in children that I can know use in my school. This course from Psychology First is extremely well put together and I loved working with the two Psychologists who trained us up as EY ELSA's. I am really looking forward to our half termly supervision sessions and supporting each other as EY ELSAs. I would definitely recommend this course!' Newly Trained EY ELSA, Ottershaw Primary School.
'I really enjoyed learning so many new things on my EY ELSA Training. Each topic was covered in great detail and delivered very well by the Educational Psychologist's. They were lovely ladies, who were always really clear with the information they gave us. They listened well to us and I think this helped them to further our existing knowledge, and they always knew the answers to our questions! I would say to another setting that you should 100% send a member of your staff on this training. It really makes you look at things in a different, more profound way.' Newly Trained EY ELSA, Manor Mead Special School, Shepperton.
(More feedback from our Early Years ELSAs can be found on our 'Testimonials from our ELSAs' page)