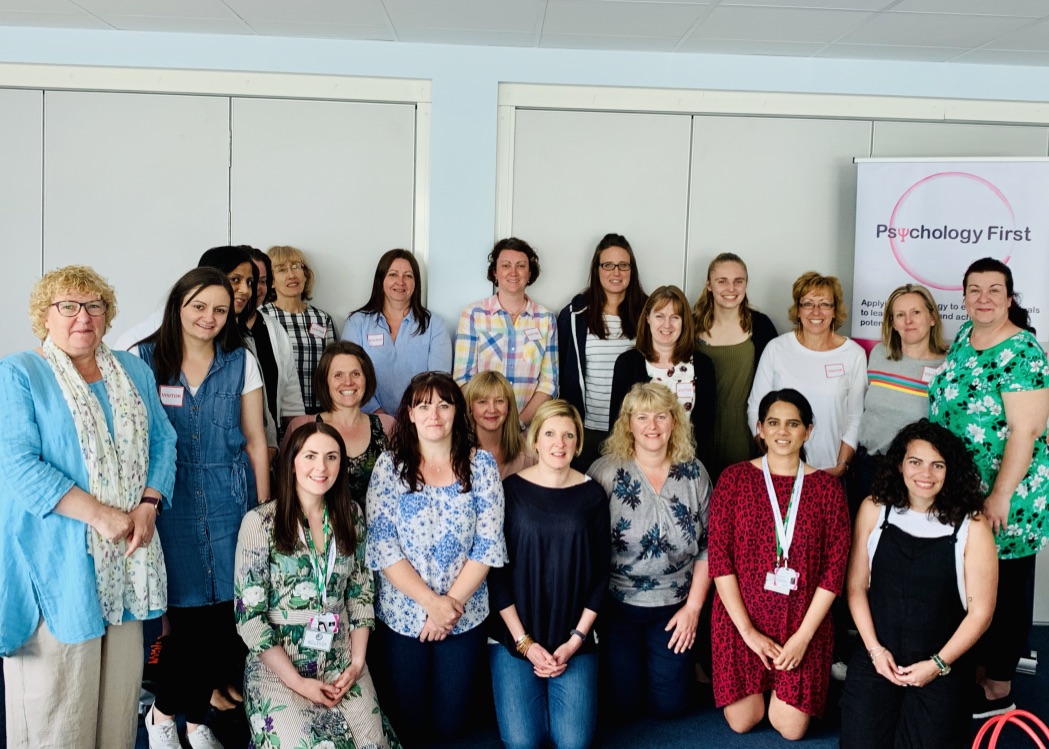 Hello all,
We hope you all had a lovely May half term holiday?
We are thrilled to have been able to offer the first ever Early Years ELSA Training course in Surrey and to have trained 19 staff in Early Years settings and classes across the county.
A big congratulations to all of our newly trained Early Years ELSAs and thank you all for your input into the course, making it such an enjoyable experience for us all!
We are delighted to know that you all had such a positive training experience with Psychology First. This is what you had to say…
'I enjoyed all aspects of this training and I have already started to share what I have learnt with staff in my setting to develop their awareness and understanding of emotional literacy. Laura and Chantelle are great ladies, who presented really well and embedded everything in theory and gave lots of very practical ideas to use. I would recommend to anyone thinking about training as an EY ELSA to definitely do this course!'
'I feel more knowledgeable about how children may be thinking and feeling, and I have ideas of strategies to use to best support their emotional needs. I am eager to share these with my colleagues. I feel I can now confidently approach children's emotional responses based on a secure knowledge base and take responsibility for activities to support emotional literacy. The theory in this training course was fantastic and really detailed. Laura and Chantelle were great trainers with a wealth of experience and both of them were friendly and approachable with a great sense of humour! I would definitely say to others to do this training, having an EY ELSA can only be an asset to any setting.'
'It has been great to learn more about the psychology behind behaviours on this course. I feel I can now support those children presenting with more challenging behaviours, and I feel confident that I can talk to teachers about strategies they can use within the classroom to help these children. It was excellent working with Psychology First. Chantelle and Laura were extremely helpful with particular queries I had, as well as those that came up throughout the course. They were open and honest and gave us really pertinent examples within the training. The EY ELSA training is absolutely well worth the time and it has already helped me implement strategies for children within our nursery.'
(More feedback from our Early Years ELSAs can be found on our 'Testimonials from our ELSAs' page)
Wishing everybody a great last half term of the academic year!!
Best wishes,
Chantelle and Laura